Property Search - news
Filter your results
Select features below to show properties that include all of those features:
Key
24h CCTV monitoring

City/Town Centre

Major transport links

Meeting Rooms

Parking

High speed internet access
Your search results for:
news
Range: 30 miles. Filter: showing all properties
Showing 1-1 of 1 item.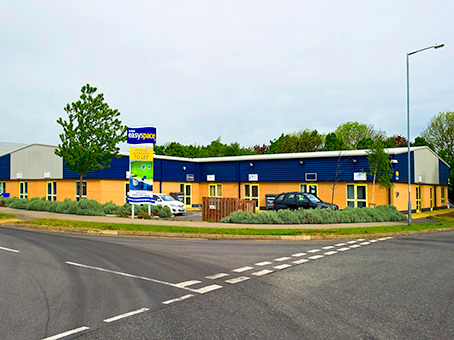 Property Types: Business Centre • Office Space • Co-Working • Workshops •

Priority Facilities: 24 hour CCTV monitoring • Major transport links • Meeting Rooms • Parking • RegusNet high speed internet access •

The business centre in Peterborough is located in this attractive cathedral city in one of the fastest-growing regions in the country. It has a strong, active business community and a diverse economy. More than 5,000 companies, ranging from large multi-national companies to entrepreneurs and niche businesses, are based here. The region has particular strengths in five key sectors: environmental, financial services, precision engineering, media, print and publishing and food and drink. The city is working hard to become the UK's Environment Capital, and as the base for over 340 green businesses, the right foundations are in place to achieve this ambition. The business centre is located in Orton Southgate, within a mile of the A1(M) interchange with Fletton Parkway (Peterborough ring road).